Sunnie Mortimer
Techniques and tools to manage stress in the moment and build life long resilience. Training for optimal performance of brain and body.
New Jersey Natural Medicine is excited to have Sunnie Mortimer, BSN as an associate of New Jersey Natural Medicine. Sunnie brings a wealth of compassion and skill including Interactive Metronome Brain Training, Holistic Breathing and Jin Shin Jyutsu. Her focus on stress management and resilience building, for children and adults, has the potential to benefit all patients.
Sunnie, like her name, is a bright, warm and caring practitioner. She utilizes numerous tools and techniques to activate and strengthen the relaxing part of the nervous system to help better manage stress 'in the moment' and to refill the body's resources for resilience and optimal daily living.
Sunnie received a BSN from the University of Delaware, and is Board Certified in Holistic Nursing and Health and Wellness Nurse Coaching. She is certified in Holistic Stress Management, HeartMath Biofeedback, Interactive Metronome Brain Training, and as a Holistic Breathing Instructor. Additionally, Sunnie is a Jin Shin Jyutsu Practitioner and a member of the Holistic Nurse Research team whose study, 'Jin Shin Jyutsu Self-Help Reduces Nurse Stress: A Randomized Controlled Study' is published in the Journal of Holistic Nursing.
SERVICES
Brain Work
Stress Management Coaching: Helps clients develop coping skills and tools to better respond to their particular stress needs
Interactive Metronome@ Brain Training: Improves brain function in both adults and children using hand and foot movements to match a computerized tone which synchronizes brain regions and builds body/brain coordination
Neurofeedback: Utilizes non-invasive alpha wave neurofeedback to facilitate calmness, clear thinking and balance
Mind/Body Preparation for Surgery: Teaches guided imagery and self-help techniques to reduce anxiety and pain and improve overall recovery from surgery
Breathing Work: Optimal Breathing Techniques: Teaches breathing optimization to help relaxation, improve lung function and calm the mind
HeartMath Biofeedback: Makes use of biofeedback to train the body and brain. Increases overall health, stress response and resilience
Body Work
AN Frequency Discs: Optimizes and rebalances the natural energy frequencies of the body to help clients stay energetically balanced and healthy
BEMER (Bio-Electric-Magnetic-Regulation): Allows clients to benefit from the BEMER mat which utilizes the earths magnetic field to stimulate vital metabolic processes
Jin Shin Jyutsu: A non-invasive, gentle, energy modality used to balance and relax the mind and body
Lymph Manual Movement: Sequences a pattern of movements to aid in lymphatic circulation stimulating a healthy cell environment and strong immune system
CONTACT SUNNIE DIRECTLY TO SCHEDULE AN APPOINTMENT:
Zarina S. Vitebsky, MSPT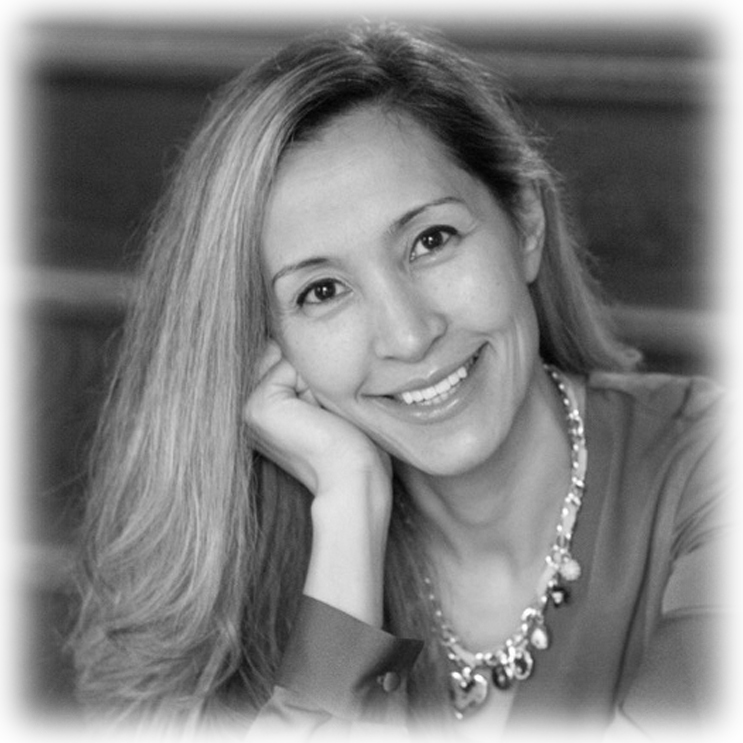 Advanced Pelvic Floor Therapist
Visceral Mobilization Specialist
Arvigo Therapist
Zarina has been treating her own clients as well as NJNM clients at the practice for over a year now- with incredible results. An expert in her field, Zarina brings an incredible depth of orthopedic knowledge and experience to her clients.
Zarina began her career with a Masters in Physical Therapy specializing in neurology. Upon discovering that pelvic floor-related issues intrigued her Zarina began to focus and expand her studies in that area. Training under some of the most prestigious teachers in the field and consistently staying on top of the latest techniques, Zarina soon became one of the most well known and knowledgeable pelvic floor therapists in New Jersey.
Zarina has had a very high success rate in reversing diastasis recti, a painful condition in which the large abdominal muscles separate during pregnancy and/or childbirth. She uses her deep knowledge of how the body works to create and implement favorable protocols for treatment of DRA. Zarina's focus on the entire trunk rather than just the abdominal wall has given her an admirable success rate in DRA reversal as well as a very strong following within the local mom communities.
Zarina also treats orthopedic patients including children as well as male pelvic floor dysfunction.
BIO
Zarina received her master's in Physical Therapy from Old Dominion University. Her clinical studies included training at St. Augustine University as an orthopedic spine specialist. She completed visceral mobilization training and cranio-sacral training/certification from the Barrel Institute. Zarina is currently pursuing certification in Pelvic Rehabilitation (PRPC) through Herman and Wallace Pelvic Floor Rehabilitation Institute and mastery certification in Manual Therapy (MCMT). Zarina is currently one of two physical therapists in the US who have been trained by Dr. David Wise, author of headache in the pelvis to carry out his specific pelvic floor pain protocol. Zarina is a strong contributor to Dr. Robert J. Echenberg's facebook/blog with emphasis on pelvic floor pain. In addition, she now does Amino Neuro Frequency and Arvigo techniques of Maya abdominal massage. For patients not within a commutable distance to ProTouch Physical Therapy's facility, Zarina is now offering Telemedicine & Out of Town patient programs.
FOR MORE INFORMATION OR TO CONTACT ZARINA DIRECTLY TO SCHEDULE AN APPOINTMENT: